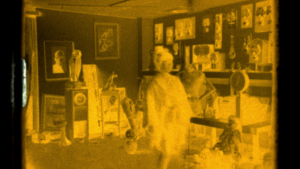 Nonoko/Kaos no Ma | 2017 | 2m29s
Dancer Nonoko Sato at Gallery Kaos No Ma in Kyoto. Shot in ambient light on 30 year old Kodachrome and developed in Caffenol, each frame of the film was exposed for up to a second. Nonoko Sato (Japan) is a member of Kiraza Butoh Company and is also active as an independent artist. Special thanks to Matuo Sunamoto of Gallery Kaos No Ma, Kyoto.
---

Katagami | 2016 | 3m10s
Stop-motion animation made by photographing and re-photographing antique kimono resist-dyeing stencils in positive and negative. Small variations in the repeating pattern elements generate apparent motion. Photographed on Super 8 and hand-developed in Matchanal (Uji powdered green tea, Vitamin C, Washing Soda).
---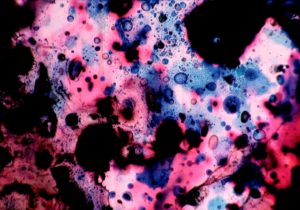 Blue Movement | 2016 | 3m45s w/ Haruka Mitani
An optisonic exploration of a world of primordial shapes created through various chemical treatments of a Super 8 emulsion. The sonic counterpart was made using a generative patch on an analogue synth, with voltage inputs from light sensors on the projection screen – the film itself steering the dynamics of sound synthesis.
---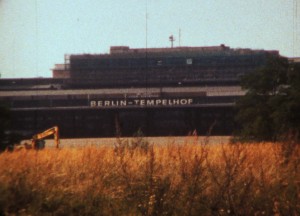 Exquisite Interval | 2016 | 3m55s
This single reel Super 8 film is my only evidence of a Doppelgänger-filmmaker, whose current whereabouts are completely unknown. Begun in the Tempelhofer Field, Berlin, in August 2013, shooting could finally be completed in August 2015, when the camera and film mysteriously re-surfaced at the Mauerpark Flohmarkt. Sound created optisonically in collaboration with Barcelona-based producer Jon Modular.
---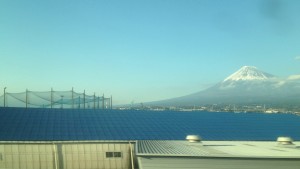 Every Building on the Tokaido Line | 2015 | 8m6s
A contemporary update on a classic journey – the well-travelled route between Kyoto and Tokyo. Hiroshige meets Ruscha.
---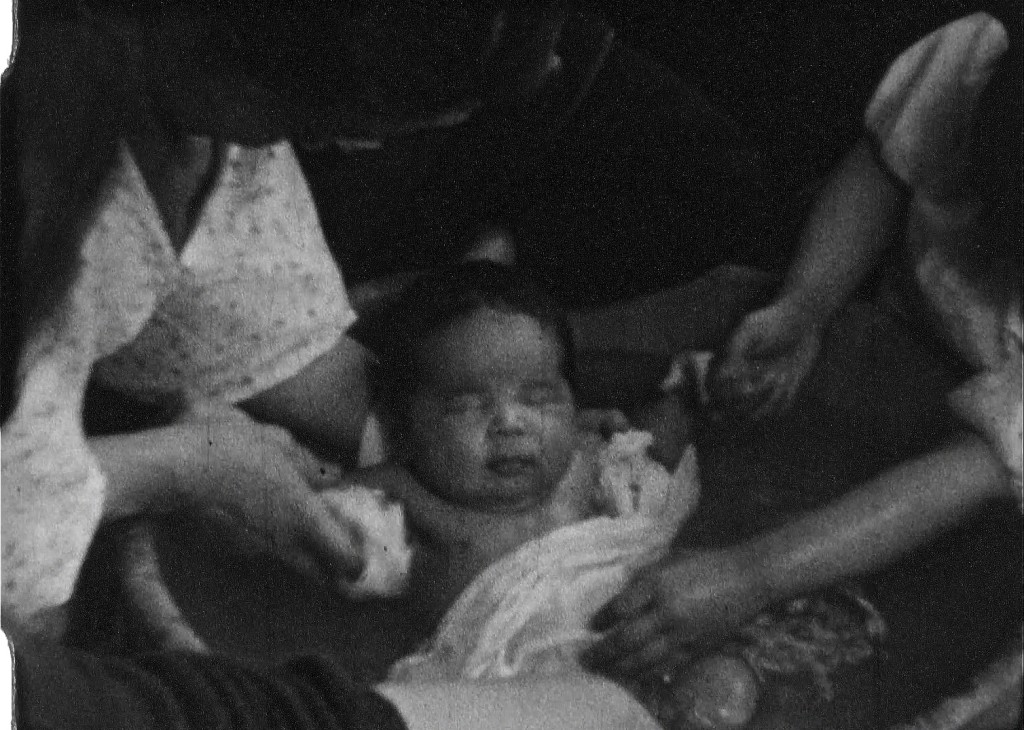 産湯  | 2015 | 6m20s
Short film of an infant's first bath based on amateur footage found in an antiques gallery in Japan. The photographer is unknown, but the material is thought to date to the early-to-mid Showa era, a period marked by the disastrous consequences of militarism. Music by Tomoko Sauvage.
---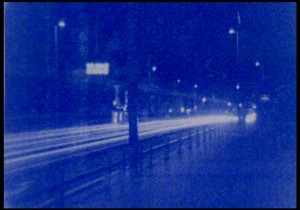 24/7 Shimogamo | 2015 | 9m
One in a series of works exploring the materiality and texture of hand-processed small gauge film, and the qualities of indeterminacy, and serendipity. The raw materials are long-expired Kodachrome film and film developers made from household ingredients. My tools are old super 8 cameras purchased cheaply in flea markets and an obsolete telecine machine, acquired in exchange for a song. The current film focusses this hand-made, recycled, admittedly not very convenient approach onto the manically growing opportunities for round-the-clock commerce in a typical residential Japanese neighbourhood. The soundtrack features Kumiko Nonaka on Nohkan and live electronics by Palle Dahlstedt.
---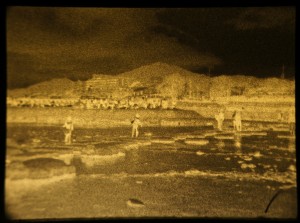 Out Town Willow  | 2015 | 3m47s | Silent
Sketch of a Spring weekend afternoon in the Demachiyanagi area of Kyoto, exploring literal and figurative time distortions. Filmed on a single reel of 30 year old Kodachrome, it was processed in a home-made soup of instant coffee, vitamin C, and soda.
---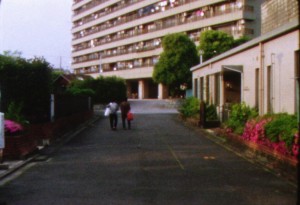 Mototanaka Dérive | 2014 | 4m17s
This film documents an aimless walk through one of Kyoto's former outcaste neighbourhoods, which continues to exist below normal Japanese living standards. Despite pro-active legislation, people from families associated with such areas can experience discrimination. The soundtrack was created using a self-built apparatus we call 'The Octopus'. Voltages from light sensors on the projection screen control an analogue modular synthesizer allowing the film itself to act as a score. Soundtrack created in collaboration with Malte Steiner.
---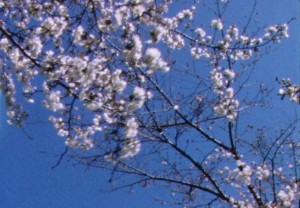 A Journey to the Shirakawa Sosui | 2014 | 3m37s
This short film documents a walk to the Shirakawa canal in Kyoto during the cherry blossom season. The soundtrack was created using an original apparatus called 'The Octopus'. Voltages from light sensors on the projection screen control an analogue modular synthesizer. The film itself acts as a score. Soundtrack created in collaboration with Palle Dahlstedt.
---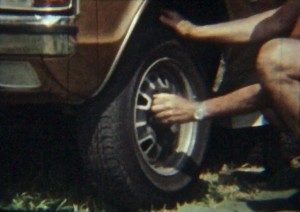 Autoselbstreparatur | 2014 | 6m7s
Based on a found West German super 8 film, circa the 1970s, this digital trace from the twilight of a more tactile, mechanical era was created using a hand-cranked 8mm projector. Transmitted via this juxtaposition of contemporary and obsolete technology, the mundane events in the film seem more distant in time than the 40 years since they were photographed, inviting reflection on recent tectonic shifts in human technology and culture.
---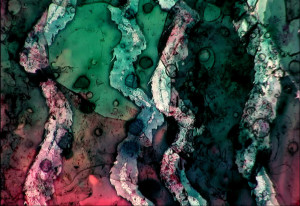 Renai no Daikyouen | 2014 | 6m30s w/ Haruka Mitani
Insects in their final moments chatter noisily, displaying extravagant colors and patterns – it is their great feast of love. The work celebrates the 100th anniversary of Norman McLaren's birth. The film was made by scratching and painting directly on overexposed 8mm film. The soundtrack was created using 'The Octopus', which allows the film itself acts as a score.
---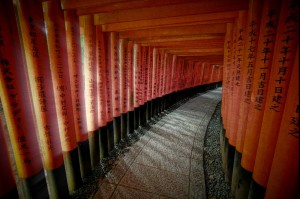 Soft Pong Inari | 2014 | 2m6s
A visual experiment in crowd-sourcing, Soft Pong Inari was made entirely from pre-existing photographs of Fushimi Inari Shrine, available for modified re-use in the creative commons. The film explores how a multi-subjective viewpoint can express a sense of place and atmosphere. The soundtrack is a study by Swedish composer Palle Dahlstedt.